Description
FEATURES
A REVOLUTION IN PC GAMING
Untethered, Uncompromised, Uninterrupted
With POWERPLAY™ and LIGHTSPEED™ technology, Logitech G has solved the barriers to high performance wireless gaming. Input lag, wireless disconnects, and dead batteries are now a thing of the past. Welcome to the future of wireless PC gaming, achieved through advanced science and unrivaled engineering.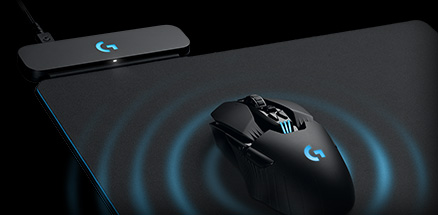 POWERPLAY CHARGING TECHNOLOGY
Infinite Power
Through innovative application of electromagnetic resonance, the POWERPLAY base creates an energy field above its surface. This allows charging while in motion and delivers wireless power without interfering with the precise measurement and data transmission of a high-performance gaming mouse. Integrating the technology into a 2mm thin form factor was no simple task. Enter: Logitech G.
POWERCORE MODULE
Unlimited Play
The POWERPLAY energy field is transformed into charging current by the POWERCORE™ module, which attaches magnetically to compatible wireless gaming mice. The beauty of POWERPLAY is that your mouse will charge while you're at play and at rest. We've made it that simple. It just stays charged. So, group up fearlessly, grind ranks, raid to your heart's content … Repeat. Ad infinitum.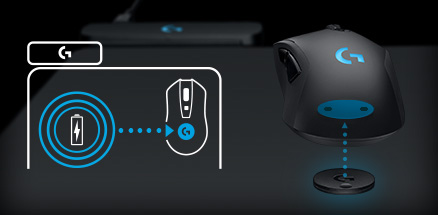 LIGHTSPEED WIRELESS TECHNOLOGY
True Freedom, Advanced Performance
Logitech G invented LIGHTSPEED wireless technology to deliver the ultimate in high-performance wireless gaming. LIGHTSPEED wireless technology is as fast or faster than many leading competitor's wired gaming mice. So you get the freedom of wireless with no compromises.
CLOTH AND HARD GAMING MOUSE PAD
Choose Your Surface
Tune your performance to your mouse pad of choice. We include both our cloth and hard surfaces so you can customize and swap interchangeably. POWERPLAY will suit your style right out of the box.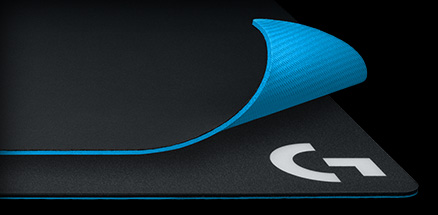 CUSTOMIZABLE RGB LIGHTING
Sync Color with Your Gaming Gear
Your G lights up in Brilliant RGB color. Use Logitech Gaming Software and set your lighting to match the rest of your gear with approximately 16.8 million colors. You can even synchronize color and lighting effects with Logitech G gaming mice, keyboards, and headsets for a unified look and feel.1
More about Brilliant RGB Lighting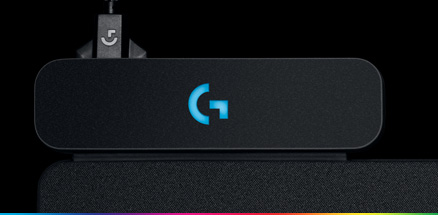 BUILT-IN WIRELESS
Integrated Receiver Close to Your Mouse
We designed POWERPLAY with a built-in LIGHTSPEED wireless receiver, so your gaming mouse can pair directly with the POWERPLAY base. This eliminates the need for an additional USB data receiver. You're Welcome.
SPECIFICATIONS
PART NUMBER
943-000164
WARRANTY INFORMATION
2-Year Limited Hardware Warranty
SYSTEM REQUIREMENTS
Windows® 10, Windows 8.1, Windows 8, Windows 7
USB port (for data and power)
Internet connection for Logitech Gaming Sotware
PACKAGE CONTENTS
POWERPLAY Base
POWERCORE Module
Hard Gaming Mouse Pad (G440)
Cloth Gaming Mouse Pad
User documentation
Physical specifications
Lenght: 321 mm
Width: 344mm
Depth: 43 mm
Control module height: 11 mm
Charging surface thickness: 2 mm
Cloth Mouse Pad thickness: 2 mm
Hard Mouse Pad thickness: 3 mm
Cable Length (Power/Charging): 1.83 M
*MOUSE NOT INCLUDED!!